The Optimal Health Cookbook: Your Guide to Real Food Made Easy  is On Sale Now!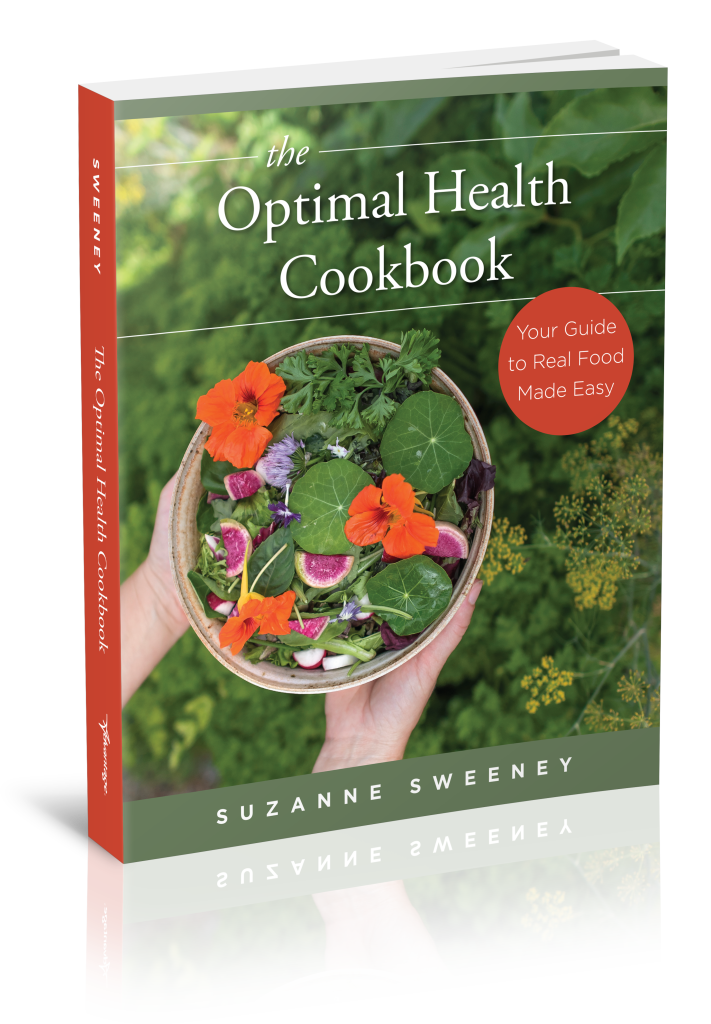 Purchase the Book at Amazon.com using the link below. Other online retailers include Barnes & Noble, Books-A-Million, Walmart, Target and most stores where books are sold.
I can honestly say that The Optimal Health Cookbook, by Suzanne Sweeney, is among the best books I've seen my students produce.
-Paul Chek

BUY THE BOOK
Energize Body & Mind
Optimal health through practical diet and lifestyle coaching
My expertise is in asking you the right questions to determine what is needed to move you toward optimal health and well-being, working with you to achieve it, and providing you with the tools and awareness to maintain optimal health for the rest of your life. I did it, so can you.
CHEK Holistic Lifestyle coach and author of The Optimal Health Cookbook, Suzanne Sweeney, teaches people how to improve health through diet and nutrition, Tai Chi and Qigong, and relaxation techniques including meditation and Reiki. Weight loss, mental clarity, improved digestion, and mind-body connection are the some of the wonderful side-effects you'll experience. Energize Body & Mind is located on the North Shore of Massachusetts, in the beautiful city of Gloucester.
Salad photo by ©Donna Lind Photography