Are you ready to be the best version of yourself?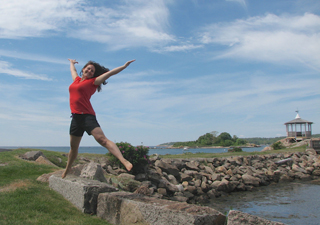 Need help navigating through all the diet information out there?
Want to get back to doing what you love?
Craving more relaxation and happiness in your life?
As a client of Energize Body & Mind, you'll learn what foods nourish you and help you achieve your ideal body, what movement gets you back in shape, how to rest and repair so you have energy to get through the day, and what makes your heart sing. Together, we will investigate the root cause of your symptoms and remove barriers so that your body, mind, and spirit can heal and rejuvenate, and you can be the best version of yourself.
 Contact me for more information and a free consultation.
The Optimal Health Program
The Optimal Health Program includes
A free 20 minute consultation
Processing of intake forms
Eight 1-hour sessions over a 4 month period
Email support 15 minutes per week
Access to functional lab testing (test fees not included)
A copy of The Optimal Health Cookbook: Your Guide to Real Food Made Easy
Step 1- We schedule a free 20 minute consultation to discuss your needs and decide if the program is right for you. This can be done in person, over the phone, or via skype.
Step 2 – You will receive intake forms and we set up our first one-hour session. The completed intake forms are given back to me before our session so I can look at them ahead of time and focus on you while we are together.
After making the dietary changes that Suzanne recommended, I lost 7 pounds in 2 weeks and didn't feel that "weighted ball" in my stomach after eating. My hair was full and shiny and my skin was so radiant that people kept asking me what I was doing!  -S.C.
The Optimal Health Cookbook book helped me lower my blood sugar levels! I am a type II diabetic whose waking blood sugar was 150 on a daily basis. Reading this book made me think about how the food I was eating made me feel. I stopped eating the foods that made me bloated, tired, and unable to concentrate and my waking blood sugar is now consistently sub 90. I was able to reduce my medication and I still enjoy my favorite evening treat. Thank you Suzanne.   -Chris B.
The doctor of the future will give no medicine but will interest his patients in the care of the human frame, in diet, and in the causes and prevention of disease.
~ Thomas Edison