Energize Body & Mind empowers clients to achieve optimal health through diet and lifestyle coaching. Using an individualized approach, clients are assisted in determining the specific needs of their body and mind to overcome ailments such as digestive disorders, stress, headaches, fatigue, and feeling stuck. Healing methods include advanced concepts in nutrition, functional exercise and movement, and relaxation techniques. Clients are given the knowledge, tools, and support needed to heal themselves, achieving results which last a lifetime.
How is Energize Body & Mind unique?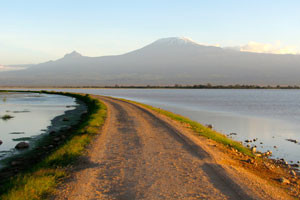 Suzanne's background in math and science plus 20 years experience in the biotech industry support her grounded, rational approach to holistic healing while her life experiences, intuition, and kind heart allow her to connect with each client in a unique and personalized way.
CHEK Institute trained professionals are taught how to solve problems by looking at the whole individual, not just their symptoms. We don't follow an algorithm; rather we identify what is essential to each individual's development, then construct a carefully designed program to address their needs. This program includes diet, exercise, lifestyle factors, spiritual development, defining goals and dreams, and anything else that comes up.
At Energize Body & Mind, we teach you what we've learned and experienced as you take your journey to optimal health and well-being. It is through this teaching and learning that you will reach your goals and know how to maintain them.
Though it is separate from health coaching, the opportunity to receive Reiki in conjunction with coaching is unique and can help you relax and gain clarity and insight, often allowing you to heal and reach your goals faster.
Suzanne is a certified CHEK Holistic Lifestyle Coach 2, Functional Diagnostic Nutrition Practitioner, and Reiki Okuden (3rd degree)
Book an appointment here.